Kenneth Agee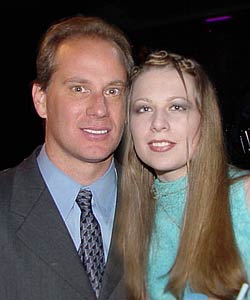 Kenneth Agee was born in Phoenix in the year 1962 making him a lifelong resident of Arizona. Mr. Agee graduated from DeVry Institute of Technology with a Bachelor of Science in Electronic Engineering Technology. Kenneth CEO of Foresight Investment an Realty dealing in property speculation for many years, until applying his many computer talents to the development of the operational base for LoveMe.com, without which the adventure may have remained simply another grand scheme in the world of unrealized opportunities.

Kenneth enjoys boating, skiing and traveling. He met Elena Mikhailovna Korosteleva, born 1977, during an AFA Romance tour in St Petersburg, and they were married in Kazansky Cathedral, St. Petersburg, Russia on April 25th, 1999. They are the proud parents of a daughter, Angela.
Back to the page ABOUT US
Thousands of Women

7320 N Dreamy Draw Drive
Phoenix, Arizona 85020
(602) 553-8178
FAX (602) 468-1119

Contact Us



THIS PROGRAM IS THE SOLE PROPERTY OF THOUSANDS OF WOMEN AND MAY NOT BE COPIED IN ANY WAY OR FORM WITHOUT EXPRESS PERMISSION FROM THOUSANDS OF WOMEN.

© COPYRIGHT 1996-2021 - ALL RIGHTS RESERVED.